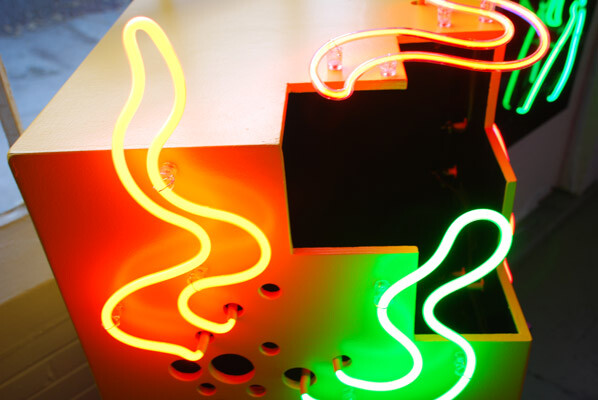 what about art?
In general, to me Art should be at minimum entertaining, and if it is any good, thought provoking. A work of art that starts people talking is truly a jewel to be treasured.
When I look at a piece of art I tend to look at it from 2 different angles, as an Artist and as a Craftsman. As an Artist I ask myself "what story is this piece telling?" "How does that story relate to me?" "Did the artist convey any thoughts or emotions to anyone with his art?"
When the Craftsman in me looks at an art piece, I look for artistry and craftsmanship in its production. "Does this piece show innovative use of materials?" "Does this piece exhibit exceptional or uncommon artistry or skill?" The one common theme I have noticed over the years, especially in the contemporary art, is poor workmanship. Nothing is more disappointing than seeing a wonderful painting or sculpture that is mounted on a frame or superstructure that looks like it was made out of scraps found laying around the shop.
With each project I begin, I try to stretch the boundaries of my media, both physically and philosophically. We here at Affordable Neon we have a 15 year reputation for producing museum quality displays. While other artists may sub-contract parts of their work, we produce everything in house. In our state of the art, 7000 square foot manufacturing facility ,we work with materials ranging from plastic forming to high performance TIG welding. The ability to make each and every component of my work gives me complete control over my final product. I believe that the artistry does not end with the design, but begins with it fabrication. From the first sketch to the final installation, attention to detail is paramount.
Drawing on my experience from the sign industry, we produce high quality art work that will continue to be a pleasure to own for years to come.
tell me what you think...